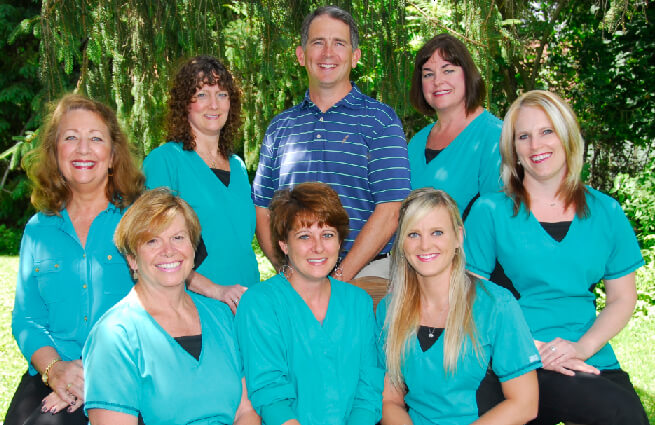 ---
Mark I. Boulé, D.D.S
Mark is a general dentist from a long line of dentists in Plattsburgh, New York. Starting with his grandfather, Isidore Boulé, who graduated from the first dental school in America, The Baltimore School of Dentistry. Dr. Boulé's father and uncle were also dentists while his brother and sister still practice in Plattsburgh. Dr. Boulé earned his undergraduate degree from the University of Rochester and is a graduate of SUNY Buffalo Dental School.
---
Karen
Karen is our office manager. She is always willing to help a patient or team member with just about anything. She is there to solve problems. Whether it be scheduling or bill paying or jump-starting a patient's car, she will be your advocate. She'll send you flowers if you are in the hospital or movie tickets if we've goofed.
---
Tina
Tina is our treatment coordinator. She will find the appointment that best suits your busy schedule. If you have dental insurance, she will work with you to maximize your insurance benefits and get to know them on a first name basis. She will help you with financial matters and find the best way for you to obtain the kind of dental treatment you have always wanted.
---
Danielle
Danielle is one of our hygienists and part time fitness trainer. She takes the overall health of her patients very seriously. She will explain the latest issues and concerns from periodontal disease to cosmetic short-term orthodontics in our adult patients, to overall health and interceptive orthodontics for children. She will work with you to prevent problems from getting out of control and that will save you time and money in the long run.
---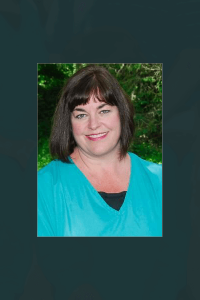 Stephanie
Stephanie came back to us March 1st 2014 when Patti Lee retired. Stephanie worked for us in 1999 when one of our hygienists was out for a few months. It's so good to have her back! She values your time and will work with you to achieve the oral health you deserve. She has enhanced our practice with her vast dental experience and she's terrific when needing a word or just the right phrase for a crossword or a song.
---
Cassie
Cassie is our head dental assistant/purchasing agent. She not only takes the time to gently reassure her patients when she senses their anxiety, she informs each patient about every aspect of their treatment during their appointment.  She also watches over 95% of all supplies. She demands the best prices from our vendors so we can pass our savings on to our patients.
---
Beckie
Beckie is a dental assistant and during her interviews, was the only candidate who said she has always loved teeth. She left a management position to change careers and learn all about saving, repairing, and even changing the appearance of teeth. She is there to help you in any way possible from escorting you down the hall to offering a warm neck roll or a blanket to make you more comfortable.
---
Nicole
Nicole is the newest member of our team who hails from Buffalo. She assisted a doctor who cared for the Buffalo Sabres hockey team. She has seen many sports injuries! After being away from dentistry for a while, she decided it's really what she enjoys. Look for the new, smiling face at our practice who is there to assist our hygienists for your optimal care.