Mark I. Boulé, D.D.S
Mark is a general dentist from a long line of dentists in Plattsburgh, New York. Starting with his grandfather, Isidore Boulé, who graduated from the first dental school in America, The Baltimore School of Dentistry. Dr. Boulé's father and uncle were also dentists while his brother and sister still practice in Plattsburgh. Dr. Boulé earned his undergraduate degree from the University of Rochester and is a graduate of SUNY Buffalo Dental School.
---
Tina
Tina works in our business office. She has been with the practice for over 20 years. She has worked as a dental assistant, front desk and has and continues to work with the insurance companies on behalf of our patients. She will help you with financial matters and find the best way for you to obtain the kind of dental treatment you have always wanted.
---
Cassie
Cassie is our head dental assistant/purchasing agent. She not only takes the time to gently reassure her patients when she senses their anxiety, she informs each patient about every aspect of their treatment during their appointment.  She also watches over 95% of all supplies. She demands the best prices from our vendors so we can pass our savings on to our patients.
---
Nicole
Nicole started at our office as a front desk extraordinaire and worked with the hygienists to make their day go smoother. She is now the Doctor's assistant bringing her bubbly personality and compassion to make them feel at ease during their dental appointment.
---
Danielle
Danielle is one of our registered dental hygienists working at our practice for over 20 years. She takes the overall health of her patients very seriously. She will explain the latest issues and concerns from periodontal disease to cosmetic short-term orthodontics in our adult patients, to overall health and interceptive orthodontics for children. She will work with you to prevent problems from getting out of control and that will save you time and money in the long run.
---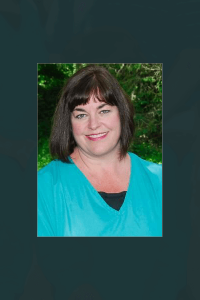 Stephanie
Stephanie is a registered dental hygienist with over 20 years of experience. She has been with our practice since 2014. She values your time and will work with you to achieve the optimal oral health you deserve. She treats all her patients young and old with extreme kindness and awareness to their needs and concerns. She has enhanced our practice with her vast dental experience.
---
Doreen
Doreen is a hygienist with over 23 years of dental experience. She started at our office as an assistant and returned to school to continue her education bringing her back to our office as a registered dental hygienist. Doreen is always concerned with her patients total oral hygiene and goes out of her way to make her patients comfortable. She makes sure she addresses all their dental needs and concerns.
---
Colleen
Colleen brings to our practice a wonderful way with people making everyone feel like she has known you forever. She can work magic with the schedule to get you an appointment that is exactly what works for you and your busy schedule. She is also amazing with knowing the ins and outs with the insurance companies and is always here to help you.
---
Tammy
Tammy brings to our office years of front desk dental experience. She can multitask the phones, schedules and dealing with the patients. Always greeting the patients in person or on the phone with a smile. She is always here to help you with scheduling, billing, or insurance issues.